by Paul Douglas
An old joke insists that Californians don't trust air they can't actually see. Unfortunately, air pollution is no laughing matter. According to recent research, more than 95% of the world's population breathes unsafe air, contributing to more than 6 million deaths worldwide in 2017. In the US alone studies suggest 7,000 to as many as 200,000 premature deaths occur annually as a result of unhealthy air. At this rate, a conservative estimate can state that air pollution claims as many lives as traffic accidents each year.
The statistics are staggering, but the first step is understanding.
Air pollution is measured by what is generally known as an Air Quality Index (AQI). This measurement is an overall assessment and weighting of 6 main pollutants pm2.5, pm10, no2 (nitrogen dioxide), co (carbon monoxide), so2 (sulfur dioxide), and o3 (ozone). If you don't know what these mean you are not alone. Some of these are byproducts of complex chemical reactions and others are particulate matter (pm) sizes. The two most ambiguous contaminants are pm2.5 and pm10, which represent a large range of contaminants that range in size from 2.5 to 10 microns. To compare, an average human hair is 50 microns wide. Yes, these particles are small, but that doesn't mean they aren't harmful. A few contributors to these particle counts are grinding or combustion byproducts such as vehicle exhaust, forest fires, and road dust. Larger air contaminants generally get caught in your nose or throat, but fine particles such as pm2.5 and pm10 can actually make it deep into your lungs developing problems such as asthma, emphysema, pneumonia, COPD, heart attacks, strokes and cancers (per the National Institutes of Health). Not surprisingly, the young, elderly and those located near major urban centers during summer and fall months are the most susceptible.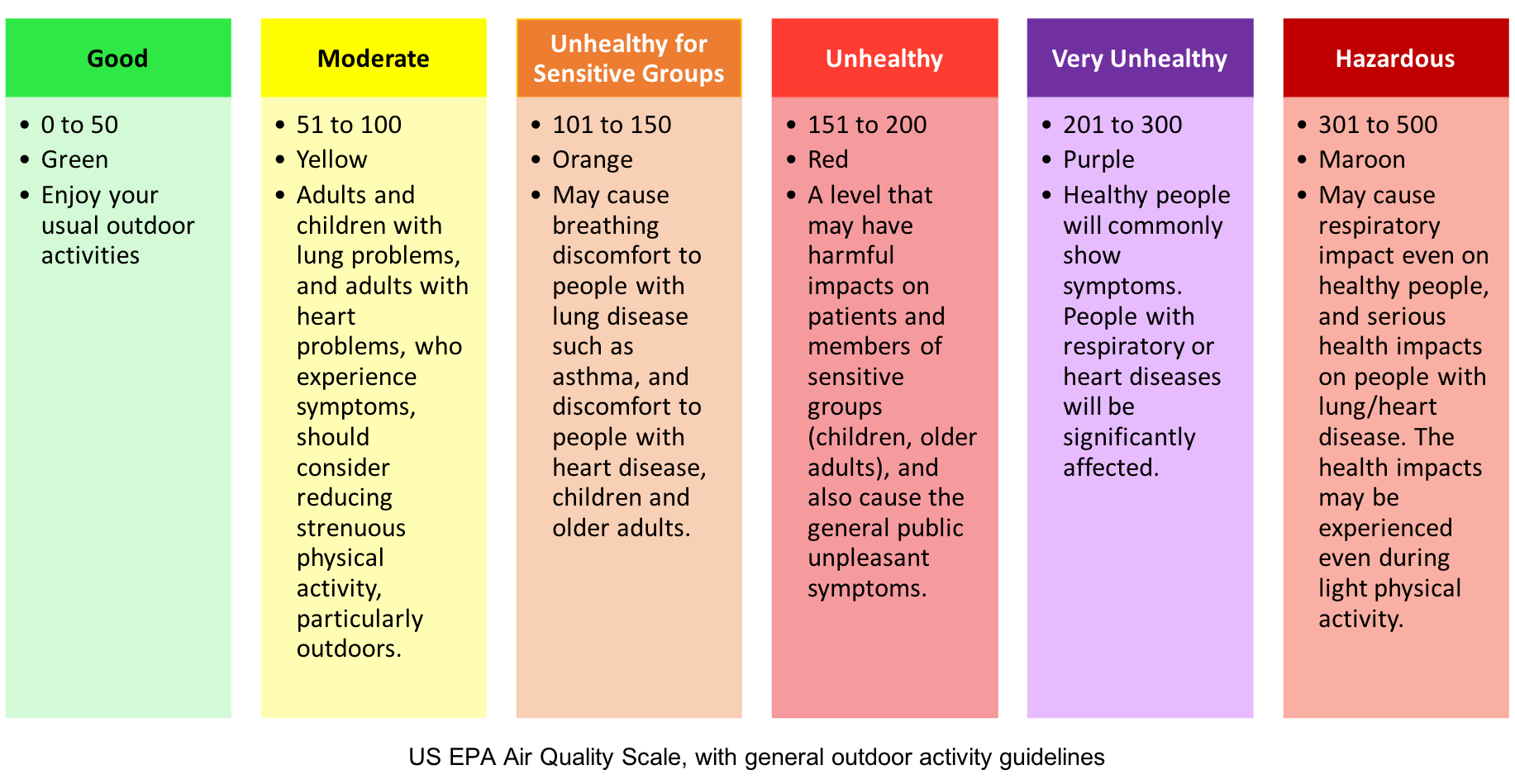 To complicate matters, not all AQI reports are equal. Governing air quality agencies can have their own guidelines and metrics for what constitutes good, moderate, and poor air quality. The United States Environmental Protection Agency (US EPA) publishes one of the most recognized scales and has led efforts to assist agencies around the world in managing and distributing air quality information to their respective constituencies.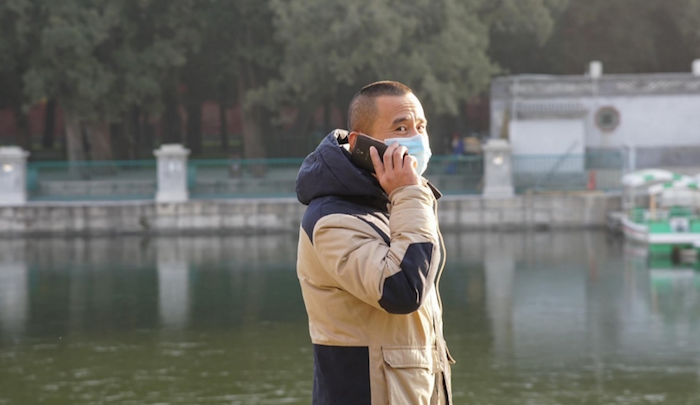 With this information in hand, the next step is alleviating the impact of these pollutants. In the US, The EPA's Clean Air Act has resulted in consistently healthier air for the USA since the 1970s. Although problems remain, the air overhead is generally cleaner, and US EPA data shows ozone pollution slowly declining over time. China too appears to be winning its' war on air pollution, at least in certain cities where the government has forced millions of homes and businesses to switch from coal to natural gas. Through the continued efforts of industry, government and NGO's, there is hope that the world's population can work together to lessen the effects of human population on our atmosphere.
Finally, government, business and consumers can leverage new technology to minimize the effects that air pollution can have on people and equipment. Recent data-driven solutions have demonstrated that by quantifying the magnitude and duration of airborne pollutants, as well as predicting when stagnant atmospheric conditions will trigger local air quality emergencies, we can become proactive about our response to these pollutants. These efforts are maximized when we can leverage the clear correlation between weather data and air quality data.
In addition to the obvious health benefits that can be achieved by consumers and the businesses that serve them, other less obvious business efficiencies can be realized by embracing technology in the fight against air pollution. Equipment repair & maintenance is an example of a business expense that displays a correlation to air quality. HVAC units – whether they be on a rooftop or on an exterior pad – are sensitive to air pollutants and hence filters need to be changed on a more frequent basis. As filters become prematurely clogged, the units work harder than normal, increasing energy costs and decreasing asset life. On the revenue side of the equation, heavy air pollution in large urban areas has shown to drive increased food delivery requests as consumers look to avoid the health ramifications of going outside.
In support of our business clients, AerisWeather is proud to announce the new air quality API endpoint within our weather API and weather widget – WeatherBlox. We believe it is an opportunity for businesses to further leverage environmental data and inform the greater population of the importance of clean air. Whether it's an application reminding you to bring an inhaler to your child's outdoor athletic event or, optimizing energy consumption in building HVAC systems, air quality is a factor in all our lives and an opportunity to improve – today.
-Paul Douglas, Chief Science Officer & Co-Founder
Learn More
– Check out our Air Quality API documentation or integrate using our WeatherBlox layouts and views.
– For developers, check out our Developer AQI Blog.
– If you have questions contact our Sales or Technical Support Team.