In a seamless fashion, the AerisWeather API was able to implement weather data into Day One's application. It allows users to automatically have contextual metadata such as weather, location and motion activity for their journal entries. AerisWeather's API helps paint the full picture for the user to share their life with loved ones and friends for years to come.
Journal entries are geolocated by default when creating a new one. Once the user's location has been determined, then the current weather conditions for their location are requested from the Aeris API and the interface is updated to reflect the current temperature.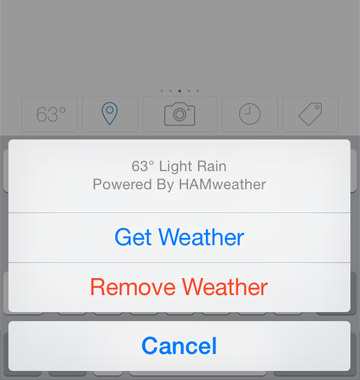 Tapping on the weather button for the entry allows the user to view the current temperature and weather for the time and place of the entry, as well as the option to update or remove the weather data.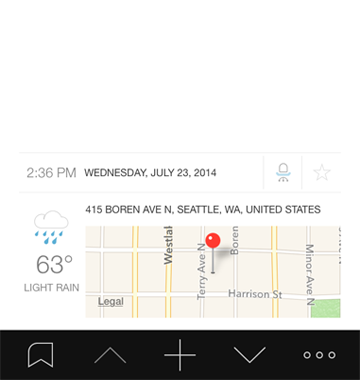 For saved entries, a brief description of the weather conditions relative to the context of the entry is displayed in conjunction with many other contextual meta data, such as location, time and current activity.