Loveland Innovations has designed an elegant inspection solution to act as an unbiased data collection and analysis tool. Insurance providers and roofers use the tool to increase efficiency. IMGING also introduces reliable historical weather data, creating a more complete picture of the damage.
Let's revisit the process from the perspective of a roofing contractor:
A severe thunderstorm brings damage to several neighborhoods. A few days later, while scouting affected neighborhoods and speaking to homeowners, the contractor requests permission to inspect their roofs with a drone for free. They agree, and thanks to IMGING, the report will be ready in just 20 minutes.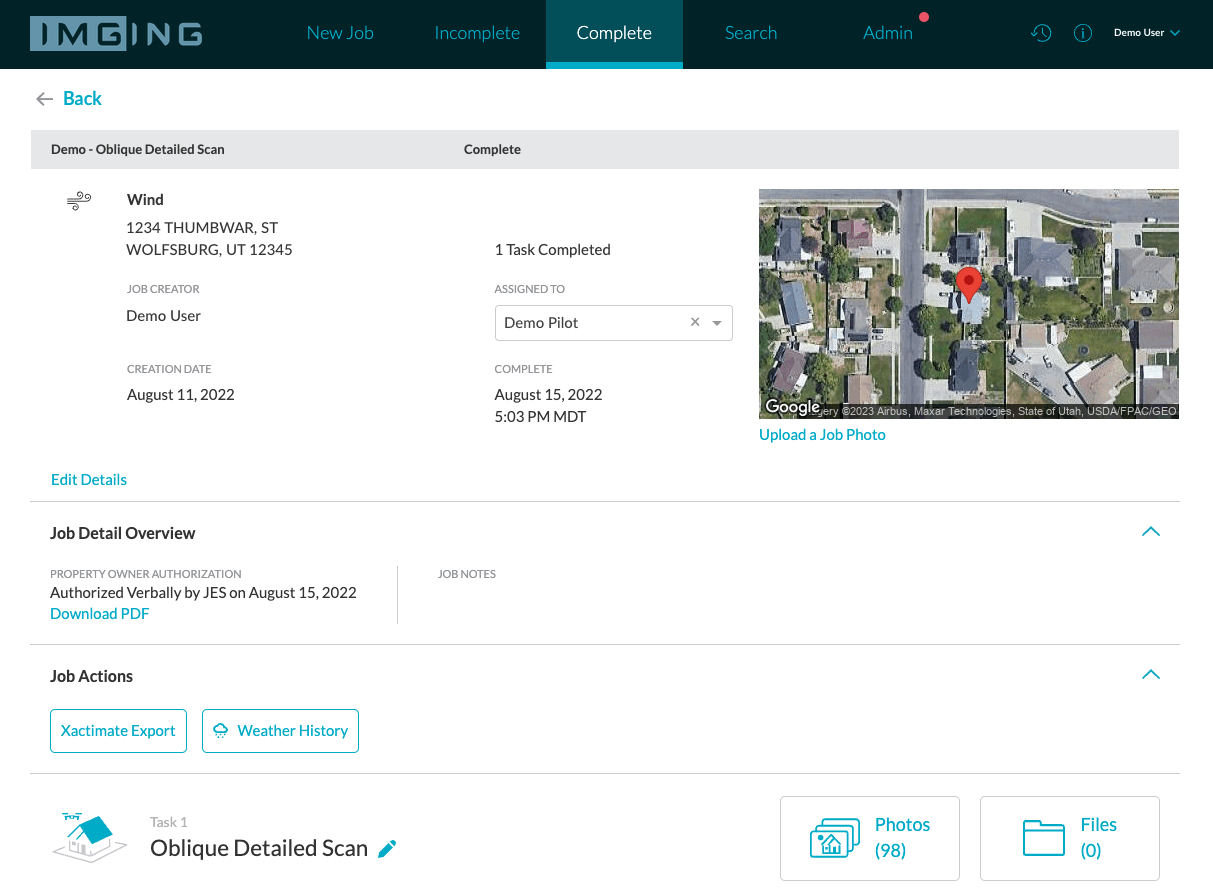 The contractor creates an inspection in the IMGING app on the drone's smart controller. They then launch the automated drone flight from the app. The drone flies out, photographs each roof, flies back, and uploads the images to a cloud-based server. Once IMGING's AI-powered damage detection is run on the collected photos, the contractor reviews them, confirms or denies damage, and notes the findings in the inspection. The app then runs AerisWeather's historical weather data, compares it with the home address, and includes it in your inspection report. Based on the prepared report, the contractor suggests next steps.
The insurance company takes the claim from here: They validate the claim using the same historical weather data and the inspection report. The assessment can now be completed and be approved or denied.