Summary
Today, the Over the Road (OTR) trucking profession boasts a driver fleet numbering more than 1.5 million in the United States alone. However, the workforce volume falls short of the growing marketplace's appetite. Both drivers and companies are looking to technology to maximize opportunities and minimize the variables that impact operational efficiency. St. Louis, Missouri-based Truck Driver Power (TDP) is keenly aware of these variables and launched a new application, Truck Driver Power, to take on the tasks of improving communications, navigation, and safety that truckers and the companies who employ them desperately need.
Truck Driver Power is an application for Android and iOS that connects truck drivers like never before. In seeking to create a future where professional truck drivers are empowered by technology specifically designed for them, founders JT Peters and Danny Orthwein produced an app for the trucking industry, based off of feedback from real drivers. This delivers an authentic, useful experience centered around the act of finding work and safely navigating to complete the job.
Challenge
Truck Driver Power's app provided thoughtful input and important information along a route for weary drivers anticipating the next exit for a coffee fill-up or bathroom break, but needed to add further value to move beyond solely being yet another navigation app. In considering facets of the job that the application could support, weather was a natural input to seek. Whether it be delivering weather-sensitive COVID-19 vaccine doses or routing around a damaging hail storm or icy roads, weather risks are very real for today's drivers - often presenting life-threatening circumstances. Truck Driver Power heard drivers' concern for an in-app weather solution and delivered a best-in-industry solution via their partnership with AerisWeather. With the ability to ruin loads, end a career, or even a driver's life, weather carries real risk for truckers.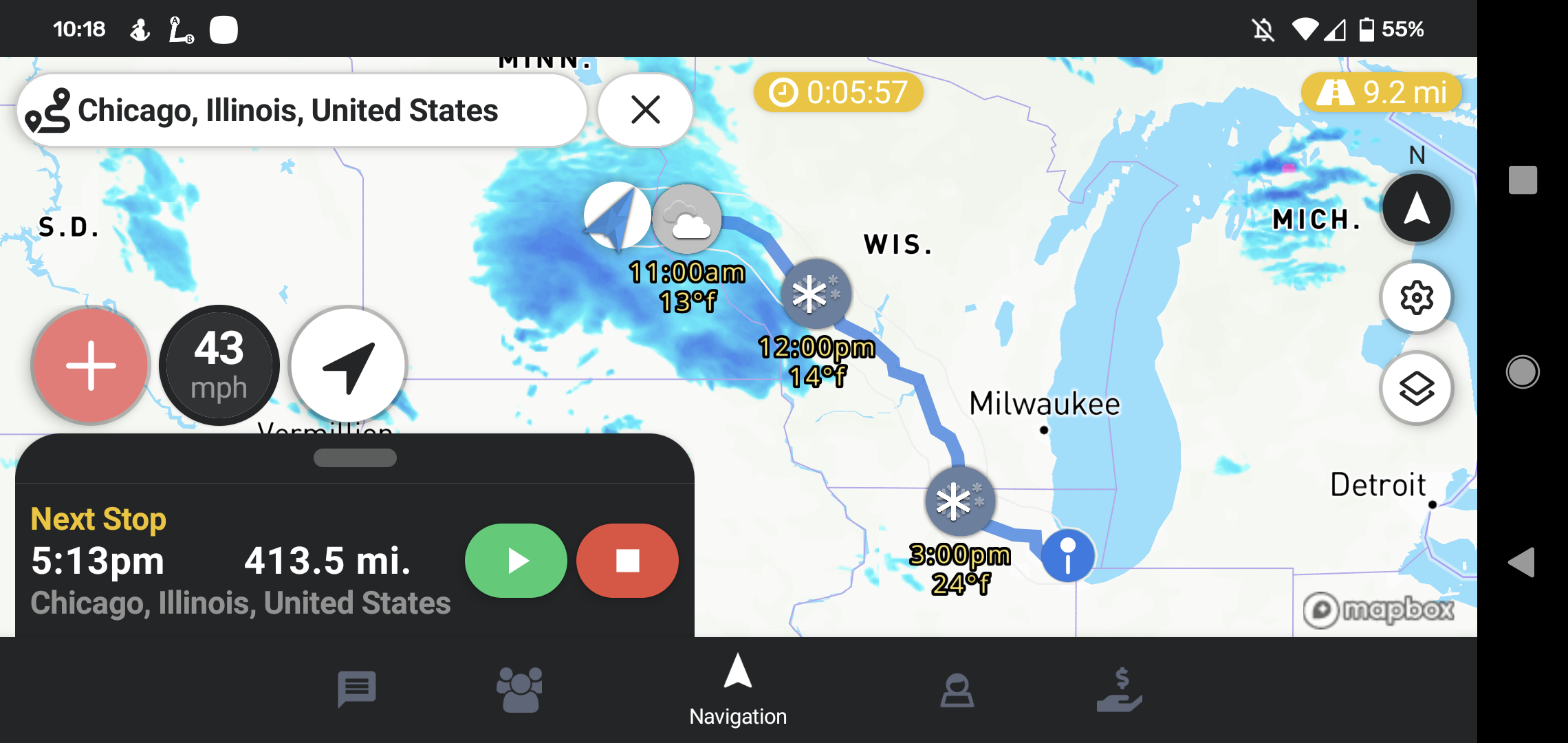 Results
The Truck Driver Power team has contributed to filling the market gap by delivering a collaborative and community-driven application that doesn't just help truckers find parking, but is truly concerned with the safety of truckers and the goods they carry. This builds on the already high bar set by other navigation applications. With thoughtful touches like intentionally larger buttons for callused hands and an employer-focused UI that encourages recruiters to participate in hiring the app's users for jobs, Truck Driver Power provides ample opportunities for improved earnings and safer operation behind the wheel. By providing real value to these hard-working individuals, the Truck Driver Power team has earned the backing of a legion of drivers on which their logistics partners rely to transport their goods.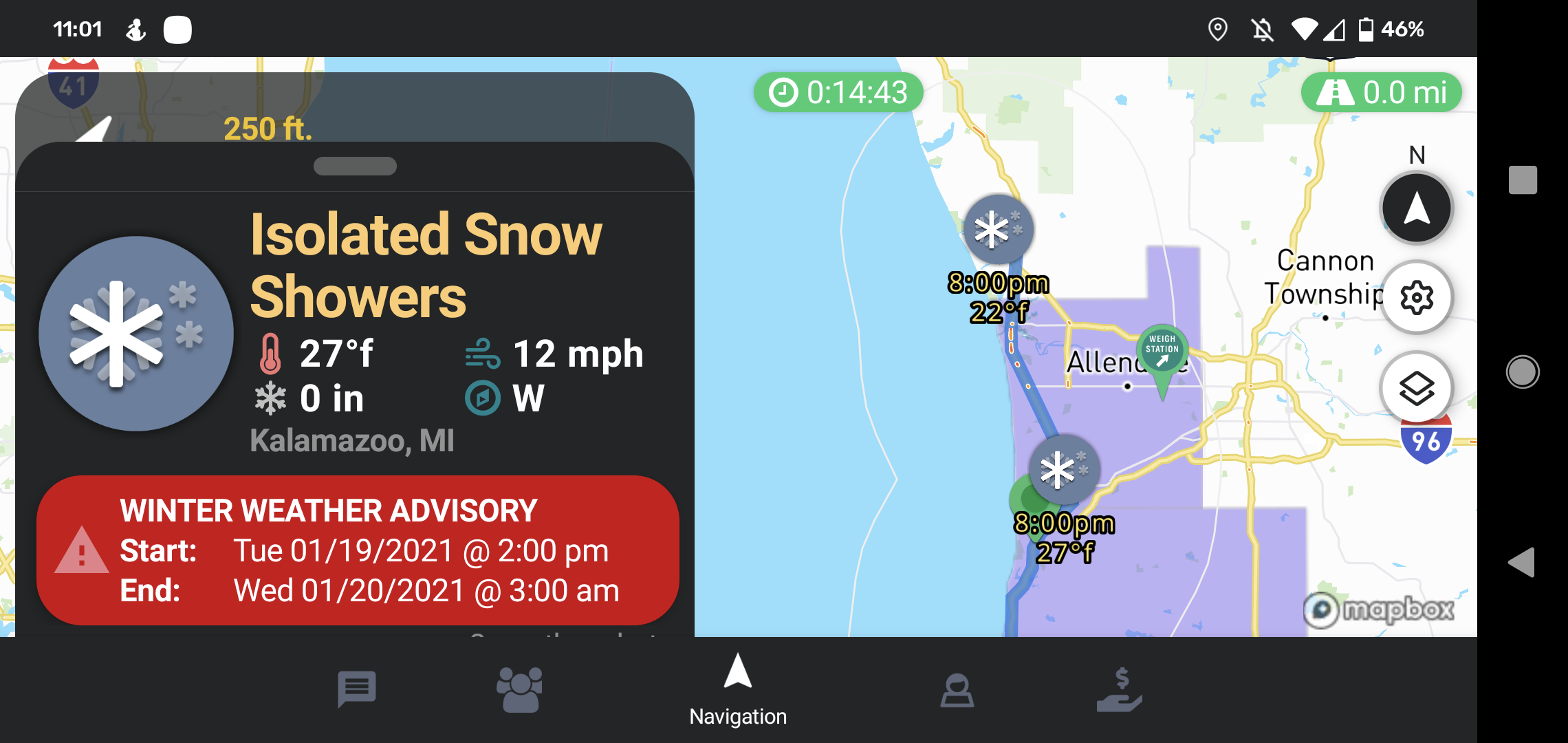 Interested in learning more about the free Truck Driver Power (TDP) mobile app or using their CDL recruiting platform? Download their application for iOS and Android today or email contact@truckdriverpower.com for more information. Also check out the Payload Podcast and follow along as Truck Driver Power's CEO, JT Peters, tackles some of the most pressing issues facing the trucking industry today!
Interested in adding weather to your own application? Reach out to our sales team or take our API and imagery for a test drive via a 30-day Free Trial.